This is a bit of fan art I did for Wolfire for their game
Overgrowth
. At the time I was under the impression that the animals while human-like were still animal sized.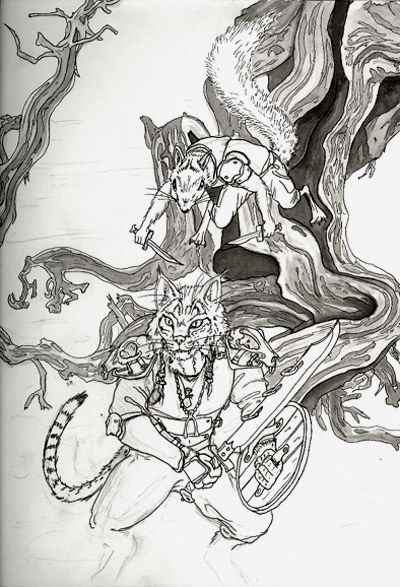 A second one cat and squirrel.
Overgrowth looks like it will be an interesting game, it's predecessor Lugaru was quite enjoyable. Wolfire are an independent development company and bay-area locals. I've been impressed with the very open approach the Wolfire team has taken to game development. The Development team has open beta with pre-order, regularly communicates with their community in IRC, on their forums, and through their blog. In their blog, different team members have taken many of the challenges of game development and given thorough explanations of how they tackled the issue in terms a layperson can easily understand. Their concept artist Aubrey even put together a short web comic for the game that I hope to see more of.